Title: Boyfriend in Disguise


Author: AegyoDayDreamer
Status: On-Going (Chapters are also posted at pinoyfactor.com)
Genre(s): Comedy, Drama, Romance, School-life
Type: Tagalog-English Fictional Story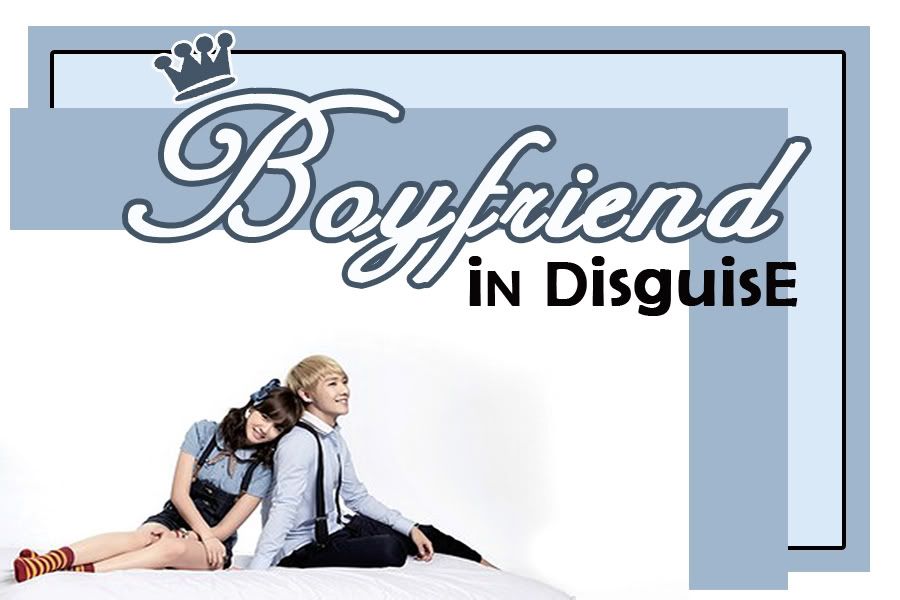 Characters:
Ishy Aravilla
Riley Dayne
Johann Serna
Casey Anne
Helena
Mindy
Elaine
Manager Jeff
P.A.
Riley Dayne is this generations top male idol. He is handsome, full of talent, a very charismatic person, and always referred to be their ultimate dream prince. But behind all his glamour, polish and fame is an ordinary, simple and unpopular girl named Ishy Aravilla.
Along with their sweet and warm memories since high school, and an on-going secret affair, Ishy knew that their relationship was too much of a challenge already. Especially now that Riley's popularity is escalating more from each passing day.
Both of them wanted their story to remain private from the messy world of showbiz. But Ishy is starting to realize it is foolish for them to think that they could keep this secretly forever.
How are they going to work out their hidden connection... when all of a sudden, the disastrous and painful consequences of their impossible situation are now occurring.
Releases:
Chapter 14 is coming next...
Other Articles:
(These are topics published in this blog ONLY!)